MEET OUR TEAM
Just Peoples is run by a team of passionate volunteers
We are a virtual team, spread across the globe, connected by a belief that by putting our time and skills to use with Just Peoples we can make a life-changing impact on the lives of some of the poorest people on the planet. We are excited to wake up every day and be inspired by the incredible local heroes we work with across Asia and Africa. We are equally passionate about connecting them with awesome people around the world who want to join the fight against global poverty.
Co-founder
After 10 years working in marketing and supply chain with global businesses in the UK and New Zealand, Johanna wanted to use her skills to make a more meaningful impact in the world. She quit the corporate life and has spent the last four years working with non-profits in Asia, Central America, the UK and Australia.

Johanna loves to ride her bike by the seaside, practice yoga and spend time exploring the world through the eyes of her young children in Melbourne, Australia.
Co-founder
Christey has been living in Asia for the past decade, working with grassroots organisations on poverty reduction programs, with much of her work focussing on combating human trafficking. She understands the complexities of poverty in Asia and knows who to work with to ensure that money goes where it can make the most impact.
When possible, Christey likes a good chat with an elderly person, a low-key battle rap, or a walk in a forest that leads to a waterfall.
Strategic Advisor
Adam is into history, fashion, South and Southeast Asia, hip hop and ranting about politics. A bureaucrat and historian by training, his day job is facilitating trade and building networks between entrepreneurs and business leaders in Southeast Asia and New Zealand with the Asia New Zealand Foundation.
Adam has a MA in history from Victoria University, where he specialised in Indian politics, and a BA (Hons) from the University of Canterbury.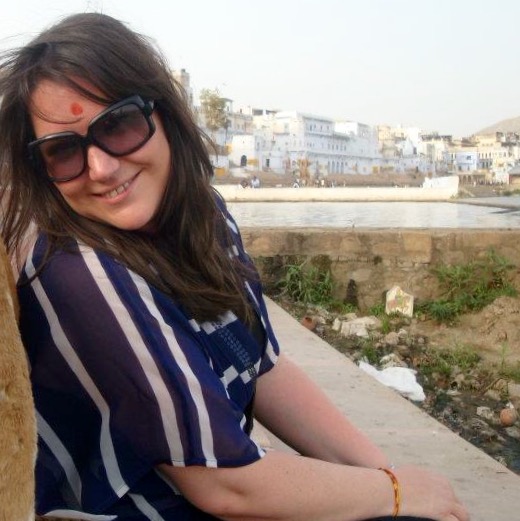 Community Manager
Born in the south of France, Julie has always loved travelling and had the chance to live in various countries. She now resides in Singapore, working for a large American IT company in sales.

Julie loves the sound of the sea, the smell of lilies and people. Ethical, optimistic, passionate and a digital enthusiast, Julie is our community manager.
Legal Advisor
Natalia is a lawyer from Argentina, with a passion for women's and immigrants' rights. She is currently completing a Masters in International Relations and Human Rights at Auckland University with a focus on human trafficking and immigration.
Natalia loves travelling and learning new languages. Through her collaboration with Just Peoples, she hopes to make a contribution and improve the lives of women and children in need.
Communications Advisor
Ruth lives in London and works as a learning consultant helping large organisations with their training and learning strategies. In her spare time she enjoys knitting, detective TV, reading and wishing she could do more about the inequalities in the world.
She volunteered with Just Peoples to do something about this last one, and writes our newsletters and content as well as advising on communications and information sharing.